Skip to Content
We Can Help Choose the Hospice Right for You
The links at the bottom of this page are to the "How To Choose" page from the Hospice Foundation of America's website.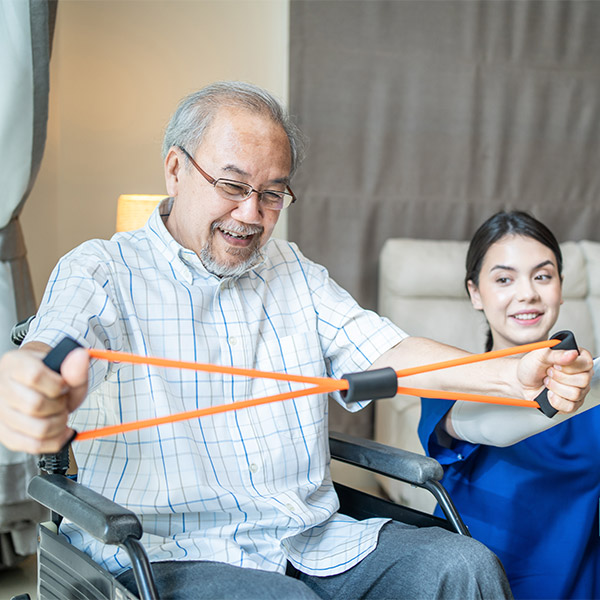 To Use the Patient's Medicare Part a Hospice Benefit
Have a referral from the patient's primary care physician for hospice care.
The physician may make one or more suggestions for hospice agencies.
The patient or family may select any hospice agency. They have no obligation to use an agency the doctor suggests. Most patients wish to continue with their current nurses if at all possible. In choosing a hospice, care plan will shift to the hospice medical director.
As described on the links below, any hospice agency you contact should be willing to discuss their services over the phone, or by sending a representative to meet the family and patient. There should be no charge for this visit or discussion.
Questions For Hospice Agencies
Is your on-call phone answered 24 hours a day, 7 days a week?
Our phone is. If not, seek another hospice.
Does 24×7 on-call include after-hours, weekends, and holidays?
Absolute Hospice does. Many agencies, you cannot even find a phone number.
Is the on-call phone answered by a Registered Nurse, or is an RN immediately available for consultation?
Absolute Hospice ALWAYS has an RN available. If "No", seek another hospice.
How quickly is a plan of care developed for a new patient?
Medicare has requirements after admission for the physician, Chaplain, Social worker, and Director of Nursing to review and assemble the Plan of Care. The patient's care team members must initially meet the patient within five days of admission. The full Plan of Care is usually ready in about one week.
When will prescriptions for pain medications be authorized, and provided to the patient?
With us, prescribed and provided the day of admission. If not the day admitted, seek another hospice.
If medications are insufficient to relieve pain, how quickly can an alternative be provided?
If not the same day, seek another hospice.
How often will someone from the hospice staff visit the patient or family?
If not multiple times a week, seek another hospice.
Does the Medicare Hospice Benefit have any cost to the patient and family?
Medicare does not charge the family. If "Yes", seek another hospice.
Is any medical equipment available for the patient, and is it covered by the Medicare Hospice Benefit?
Of course. With Absolute Hospice, medical equipment is usually delivered the day of admission, at no cost. If "No" and or "No", seek another hospice.  At minimum, the patient will have use of an adjustable hospital bed.
Are all hospice clinical staff licensed and certified professionals?
Absolute Hospice are. If "Not", seek another hospice.
One extra question is, "Is the Hospice partly owned by a Registered Nurse ?"
Our is. Hospices with RN ownership tend to be run with a stronger patient and family orientation, and less by the profit motive. Nurse ownership is a good sign of a hospice with better patient care.
Can prescriptions be delivered to the patient:
1) On the same day requested?
2) If necessary, and on the day of admission?
3) Same day if they do not have any?
Absolute Hospice does. All three answers should be "Yes", or seek another hospice.
Contact Absolute Hospice to Learn More
At Absolute Hospice, we believe the questions listed above, and all the right answers will lead you to contact us to entrust your loved one to our care. To start the process, we need a hospice referral from your loved one's doctor or primary care physician. Do call us, please.
Every patient and their comfort matters to us. Choose Absolute Hospice, When Care Matters.
To learn more about Absolute Hospice and to see whether hospice is the right answer for you or a loved one, please call toll-free at 888-342-2523.
Contact Us Today to Get Started